The Department of Animal Sciences honors Elkin as a distinguished graduate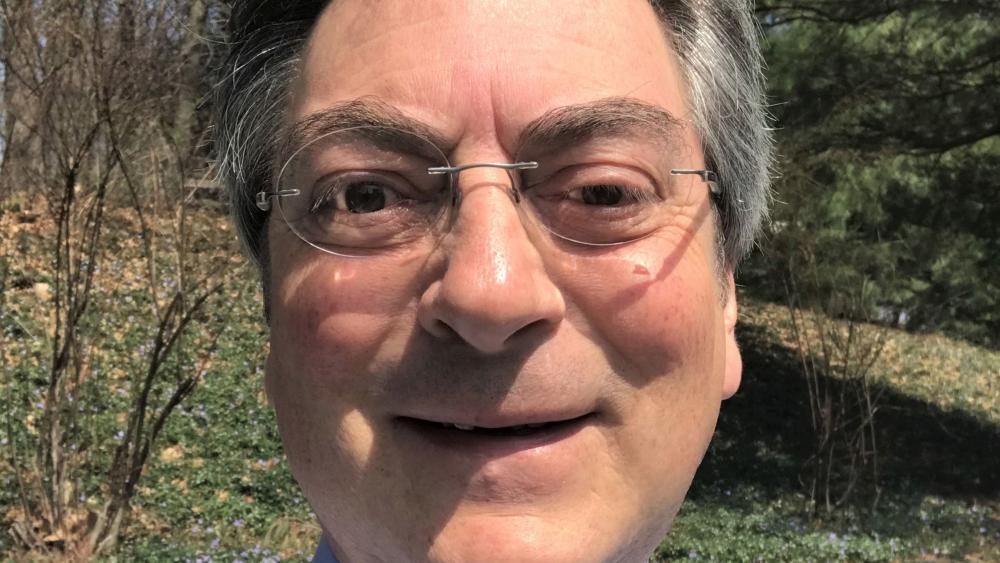 UNIVERSITY PARK, Pa. – The Department of Animal Science in Penn State's College of Agricultural Sciences has honored Robert J. Elkin, professor emeritus of avian nutritional biochemistry, as a 2023 Distinguished Poultry Science Alumnus.
After earning his bachelor's degree cum laude in animal science from Penn State, Elkin attended graduate school at Purdue University, where he earned a master's degree in poultry nutrition and a doctorate in non-ruminant nutrition. After graduation, he joined Purdue's College of Animal Sciences as an assistant professor and rose through the ranks to become a full professor.
In 1999, he returned to Penn State as chair of the Department of Poultry Sciences, serving in this position until the department merged with the Department of Dairy and Animal Sciences to form the current Department of Animal Sciences in 2012.
"We are pleased to recognize Bob for his outstanding contributions to the poultry industry and to the department," said Adele Torzillo, chair of the Department of Animal Sciences. "He served as head of the Department of Poultry Science for 13 years and had a profound impact, facilitating numerous educational programs and securing resources for poultry research."
She noted his leadership in establishing the successful Poultry and Avian Sciences branch, which he continued to coordinate until his recent retirement.
Elkin expressed his gratitude to the Department of Animal Sciences for this "tremendous honor."
"Never in my wildest dreams would I have believed that this 18-year-old freshman from the New York City suburbs, who wanted to become a veterinarian for dogs and cats, would end up with a 47-year career as a nutritional biochemist," he said. "With chickens and I have The opportunity to return to Penn State as an administrator and faculty member."
Elkin cited three people who greatly influenced his career: the late Roland Leach, professor emeritus of poultry science at Penn State; Roger Newton, of the former pharmaceutical company Park Davis; and Professor Wolfgang Schneider, from the University and Biocenter Vienna, Austria.
Leach led him toward graduate school and research in the biochemistry of poultry nutrition. Newton led the development of Lipitor – the most successful drug in the history of the pharmaceutical industry – and provided statins and other drugs for Elkin's research aimed at lowering the cholesterol content of eggs. Schneider hosted Elkin in 1992-1993 as a Fulbright Scholar in his laboratory, where Elkin acquired molecular biology skills that he used there and in his research at Purdue and Penn State. Elkin subsequently co-authored eight peer-reviewed journal articles with Newton and Schneider.
A Fulbright Scholar Award to work with Schneider was among Elkin's notable international opportunities. Elkin then returned to Vienna for two months in 1995 to conduct research in Schneider's laboratory, supported by a fellowship from the Organization for Economic Co-operation and Development.
In 1994, Elkin served as Resident Director of the Purdue Japan Internship Program, where he supervised the internships of ten Purdue undergraduate students who worked at companies and organizations in the Tokyo area. At Penn State, he organized and co-led two poultry science study tours to the Netherlands (2010) and Germany (2014).
In 2021, he was appointed to a two-year term on the Fulbright Austria Alumni Advisory Committee, which is composed of volunteer Fulbright Austria alumni whose mission is to promote ongoing alumni engagement, support fundraising, and serve as ambassadors for the Fulbright Austria community.
Elkin has received numerous honors and awards, including being named a Fellow of the Society of Poultry Science in 2019 – the Society's highest award for professional excellence, contributions to the field of poultry science, and service to the Society.
Also noteworthy is his current service as a member of the committee writing the revised tenth edition of the National Academy of Sciences, Engineering, and Medicine's Poultry Nutritional Requirements Report. This report, last published in 1994, is considered the "gold standard" in the field and is used by thousands of poultry scientists and nutritionists around the world.
In addition to coordinating the poultry and avian science major, Elkin has taught primarily in the area of ​​animal nutrition. He served the Department of Animal Science in a variety of positions, including Director of Graduate Studies and Coordinator of Peer Evaluation of Teaching. He was also a member of the department, college, and university promotion and advancement committees, and was the college ombudsman from 2013 to 2016.
Elkin has published 76 peer-reviewed journal articles, 55 abstracts, four book chapters, and 13 conference proceedings papers. He has received several national awards from the Society of Poultry Science for his work on reducing egg cholesterol. Over the past decade, he has collaborated with Kevin Harvatin, professor of nutritional physiology, on studies aimed at enriching eggs and poultry meat with heart-healthy omega-3 fatty acids, and have jointly published nine peer-reviewed journal articles.
Elkin has served as associate editor, section editor or senior associate editor for the Journal of Poultry Science, the Journal of Applied Poultry Research, Lipids, and Animal Feed Science and Technology, for which he has provided reviews of more than 1,000 manuscripts. He also served as a special reviewer for more than 240 manuscripts in 66 other journals.
Elkin, a native of northern New Jersey, is a second-generation Pennsylvania stater. His late mother, Jane, was a 1947 College of Science graduate and a contemporary of J. Lloyd Haack, namesake of the Haack Life Sciences Institutes at Penn State. Like Huck, she began her career as a research chemist at Hoffmann-La Roche. In addition to acknowledging his mother's influence in choosing to attend Penn State, Elkin posited that his eventual career choice as a nutritional biochemist "may have been genetically determined."